YOUride
The YOUride Service Area Has Been Expanded!
YOUride, WRTA's on-demand, shared-ride service is now serving select areas of Boardman and surrounding communities Monday through Friday from 6:30 pm–10:30 pm. And the YOUride service area has been expanded again, and now includes the Woodlands at Hampton Woods facility on E. Western Reserve Rd.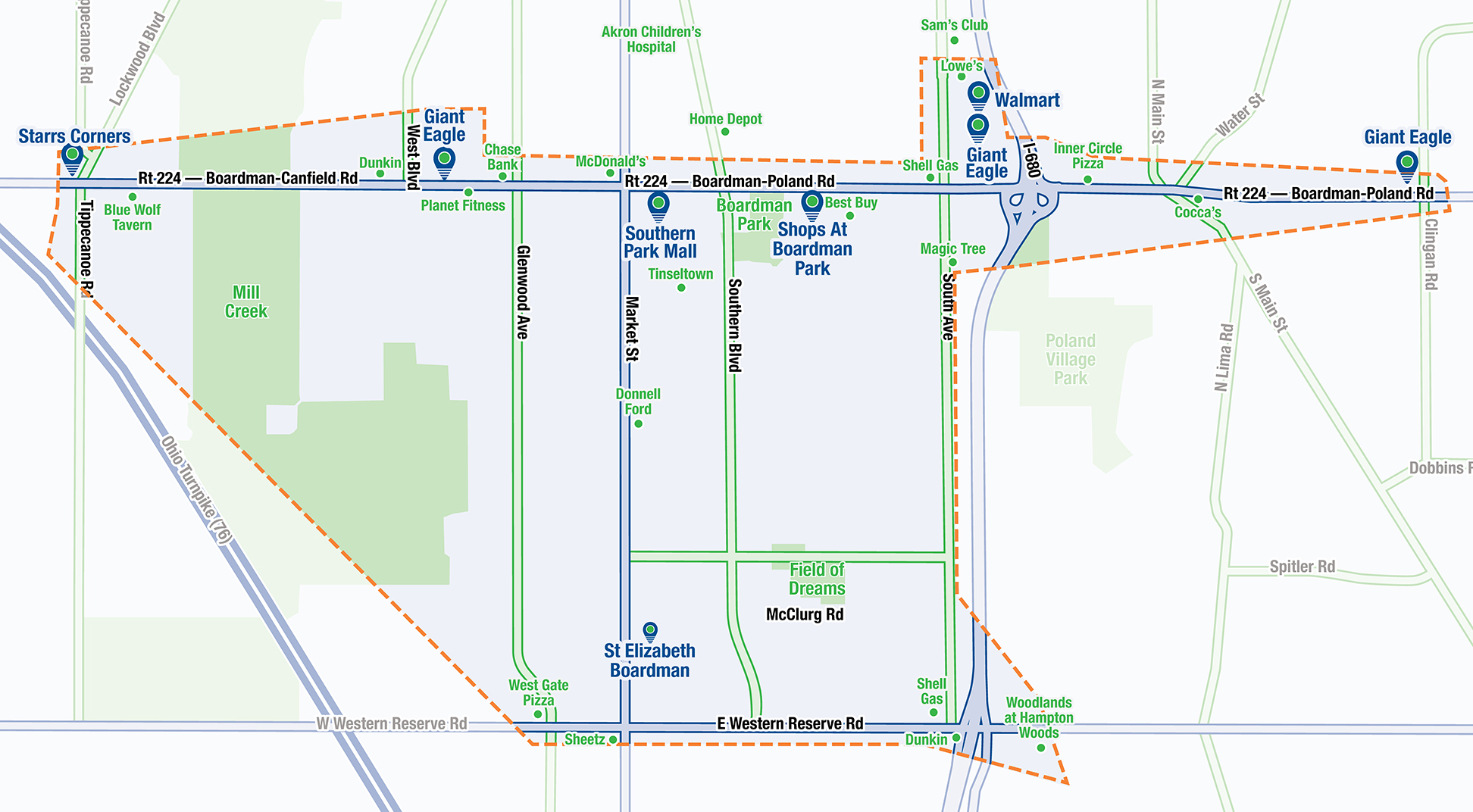 YOUride Service Area
(click map to view or download a larger version)
YOUride can now take riders not only to destinations that are not a convenient walking distance from any WRTA Fixed Route, but also into areas that aren't served by any Fixed Route bus.
Some common ways you might use YOUride
If your job is located a substantial distance from where your WRTA Fixed Route bus stops and you START or LEAVE work between 6:30 and 10:30 pm.
When you're GOING to work, you can request a YOUride to pick you up where your bus stops and bring you right to the door of your job. When you LEAVE work between 6:30 and 10:30 pm, request a YOUride to pick you up at your place of employment and bring you to a WRTA Fixed Route.
When you want to dine, shop or run other errands within the service area between 6:30 and 10:30 pm.
Just take a WRTA Fixed Route Bus to the service area and request a YOUride to pick you up. You'll be dropped off right at the door of any supermarket, department store, medical center, restaurant or other location in the service area. When you're done shopping or running errands, request another YOUride to pick you up at your location and bring you to a WRTA Fixed Route.
If you want to travel ANYWHERE within the service area between 6:30 and 10:30 pm.
Whether it's your home, your job, a store, a restaurant, a hotel or any other location — YOUride will get you there! As long as your pick-up point and destination are within the service area, you can request a YOUride.
YOUrides can be requested only via the TransLoc smartphone app, which can be downloaded from Google Play or the App Store.
Once a ride has been requested, riders can see the approximate time when their YOUride bus will arrive, and follow its progress in real time on a map within the app.
YOUride service is available between 6:30 pm and 10:30 pm Monday through Friday. And during the introductory period, all YOUrides are FREE!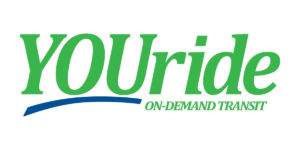 Here's how to get started with YOUride
Download the TransLoc app from Google Play (Android) or the App Store (iPhone).
Open the app and tap on YOUride – Boardman on the first screen.
Enter your desired pick-up and drop-off address.
(For major locations, you can just type "Southern Park Mall," "Giant Eagle," etc.)
Enter number of passengers and whether handicap access is necessary.
Tap/click on Request Ride.
If this is your first time using YOUride, you'll need to register and create an account.
Once you've created your account, log in to the TransLoc system and follow the instructions.
Remember, you can only schedule a ride with YOUride using the TransLoc app. But if you need more information or have any questions about how it works, you can call (330) 744-8431.