YOUride
YOUride Service Is Being Tested in Boardman
Starting September 3, YouRide on-demand service will be available in Boardman in areas surrounding the Rte. 224 corridor from the West Blvd. Giant Eagle to Tiffany Blvd. and the South Ave. Walmart.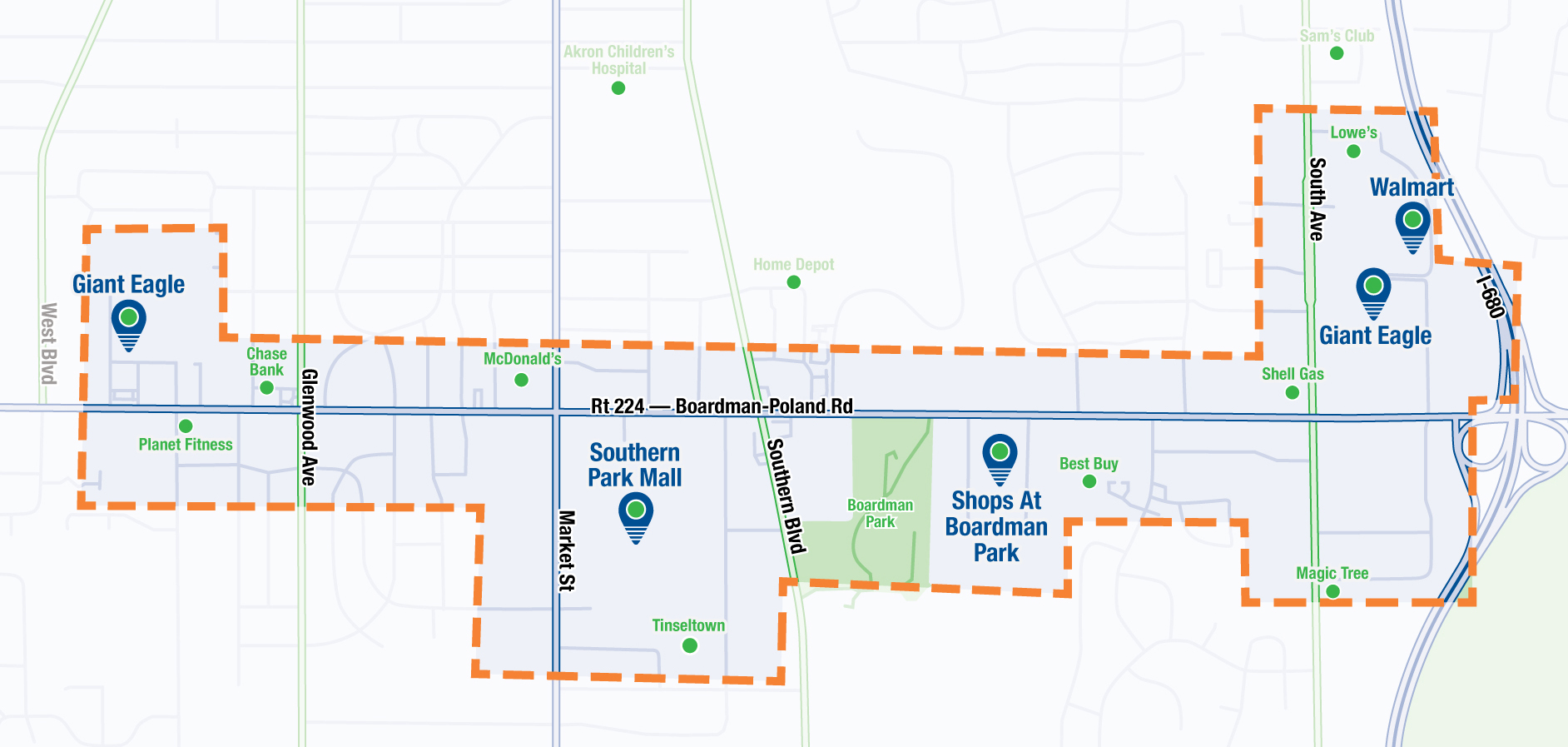 YOUride is great for getting to several different retail stores within the service area without having to wait for a Fixed Route bus. Or, if you need to connect with a major Fixed Route hub such as the Southern Park Mall or Walmart, YOUride can get you there. And those who are staying at one of the motels south of Rte. 224 can take YOUride to restaurants, stores or any other location within the service area.
YOUride buses are smaller vehicles that offer rider-scheduled service to any location within the service area shown above. Rides can be scheduled only via the TransLoc smartphone app, which can be downloaded from Google Play or the App Store.
Once a ride has been scheduled, riders can see the approximate time when their YOUride bus will arrive, and follow its progress in real time on a map within the app.
YOUride service is available between 6:30 pm and 10:30 pm Monday through Friday. The YOUride introductory fare is just $1.00 per ride!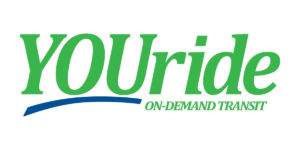 Here's how to get started with YOUride
Download the TransLoc app from Google Play (Android) or the App Store (iPhone).
Open the app, and tap on YOUride – Boardman on the first screen.
Enter your desired pick-up and drop-off address.
(For major locations, you can just type "Southern Park Mall," "Giant Eagle," etc.)
Enter number of passengers and whether handicap access is necessary.
Tap/click on Request Ride.
If this is your first time using YOUride, you'll need to register and create an account.
Once you've created your account, log in to the TransLoc system and follow the instructions.
Remember, you can only schedule a ride with YOUride using the TransLoc app. But if you need more information or have any questions about how it works, you can call (330) 744-8431.