Advertising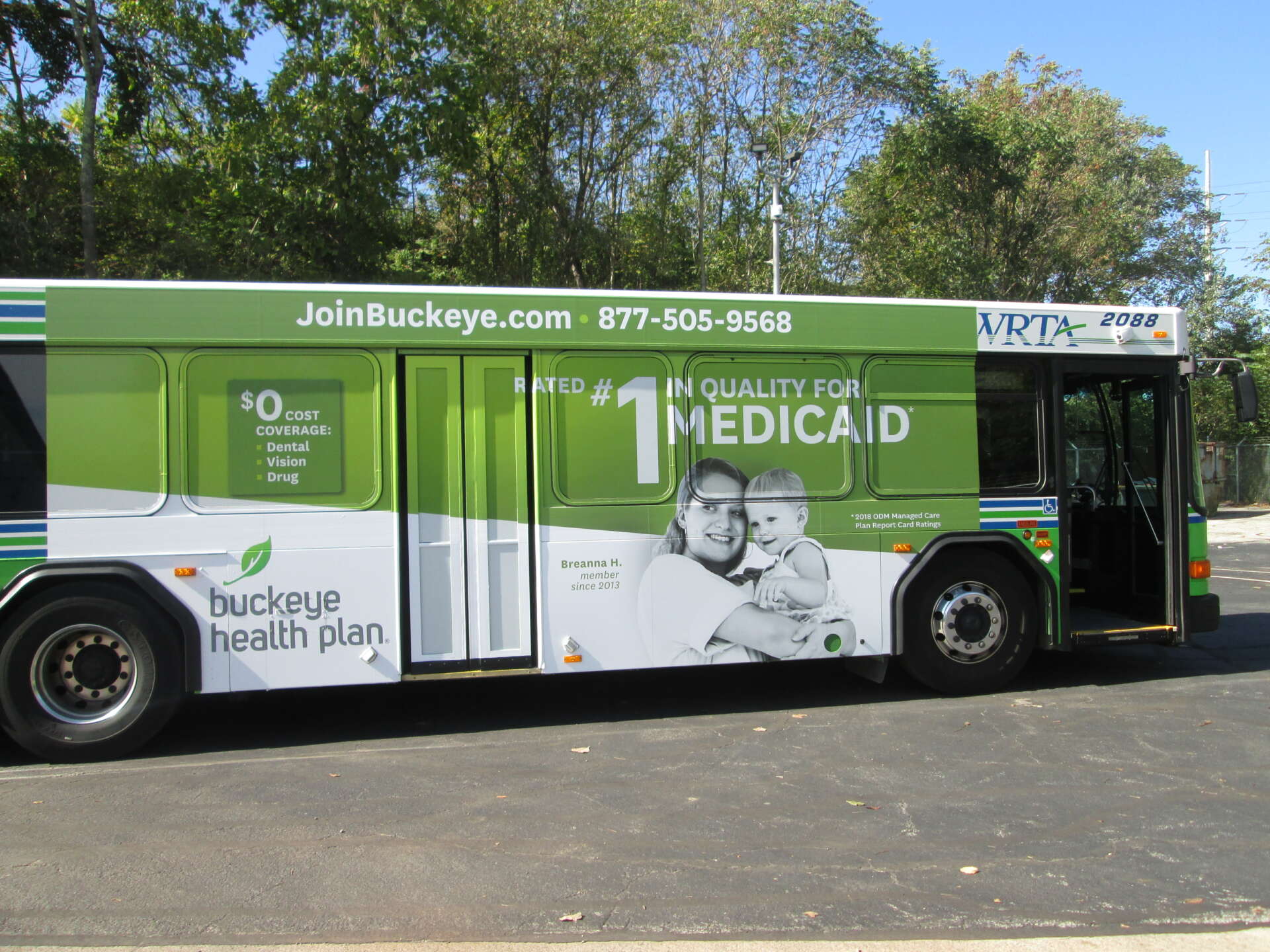 WRTA offers effective advertising formats on our vehicles that will put your brand on an eye-level moving billboard, turning heads and catching the attention of pedestrians, drivers, and commuters throughout the Greater Youngstown area. Transit advertising is an economical way to help get your message across to the thousands of people in Youngstown and the surrounding communities in ways no other advertising can.
WRTA Facts
WRTA provides 6,000 rides each day to get people to work, school, shopping centers and more
WRTA vehicles transport approximately 1.5 million passengers annually
WRTA vehicles operate 19 hours per day, Monday – Friday, and over 12 hours per day each Saturday
Advertise with WRTA Through Adsposure
WRTA is now proud to partner with Adsposure, the transit Advertising People. Adsposure is ready to answer any questions and give guidance to build an effective campaign in Youngstown.
The Adsposure team is ready to answer questions about what is available, pricing, and how to ensure your campaign is successful. Inventory is limited and is on a first come first served basis so don't wait to start conversations!
Advertising Options
Click here to find Advertising Options in Youngstown, Ohio
CONTACT
James Valdez
Adsposure Regional Sales Manager
330-591-9578
jvaldez@adsposure.com
WRTA Advertising Policy
WRTA will not accept advertisements containing obscene or offensive material, such as but not limited to: material that is harmful to juveniles; material containing controversial or profane content; material promoting violent or criminal content, gambling, alcohol, tobacco or firearms; or advertisements that denigrate or promote race or ethnic groups. WRTA retains the right to terminate any advertisement displays based on adverse publicity or complaints. All advertising must be provided to and approved by WRTA, in writing, prior to production.